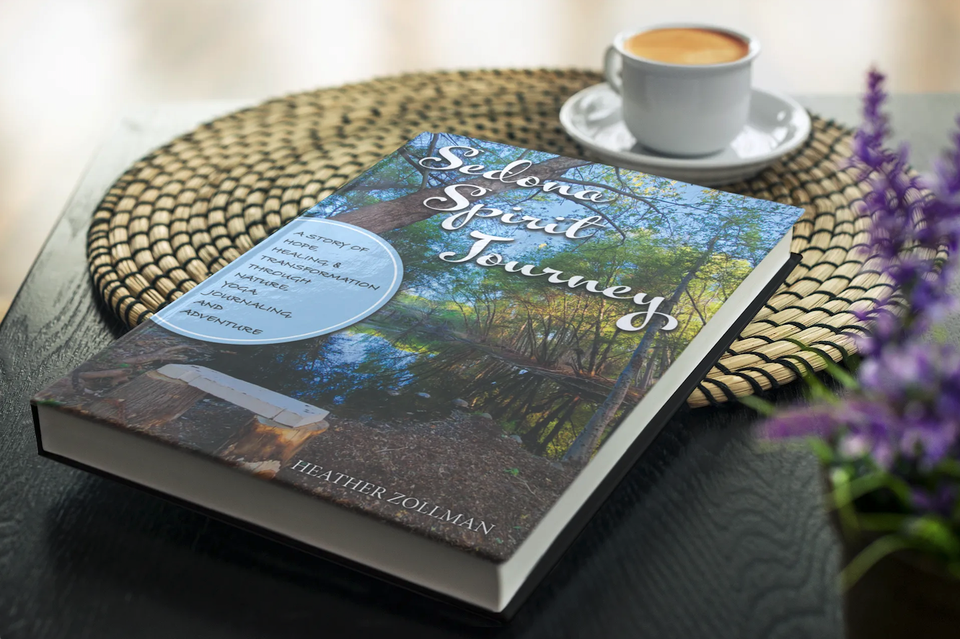 Sedona Spirit Journey:  A Story of Hope, Healing & Transformation Through Nature, Yoga, Journaling and Adventure

A Journal for Your Adventures to Anywhere, Most Importantly to Yourself.
About Sedona Spirit Journey...
At 41 years old, Heather Zollman suffered a "health crash". She was a healthy, busy wife, mom and business owner when one night while watching a high school basketball game, life as she knew it came to a screeching halt. She lost vision in one eye and feeling throughout her body on the opposite side.
It passed, so she continued on with normal daily activities, writing it off as "weird". Eventually a friend urged her to go to the doctor. On her youngest son's golden birthday she received a call with results from an MRI. "You have a spot on your brain."
The following months sent her on a desperate journey to find answers and seek a diagnosis. After months of doctor visits and specialists calling her a puzzle, they said they were "pretty sure" they knew what was wrong and prescribed mind-altering medications that only worsened her condition.
After trying the western medicine route and losing her connection to herself in the process, she knew in her heart there had to be another way. With a sliver of her spirit left, she decided to follow her intuition.
Sedona became a beacon of hope in this time. The red rock called to her, drawing her spirit in. She decided if she was ever well enough to travel again, she would go immerse herself the beauty and magic of this land.
This is a story of purpose, self-discovery and reconnecting with one's spirit. A story of healing the way nature intended.
Heather takes the reader on her journey, 
Sedona Spirit Journey,
 in hopes to inspire them to reflect on their own life. She encourages readers to reflect, journal, be and grow through intentional travel...if even to their own backyard. What are the visions you have that seem out of reach in your life? Simple, intentional daily habits have the power to create them into reality. The journal part of this book allows the reader to do just that. She includes tips and tools to guide the reader on their own S
pirit Journey.
Heather's story is proof that healing is available and all around us in the natural elements. Pausing and paying attention to what our spirit is telling us through the physical, mental and emotional happenings in our lives is where we find our spirit. We uncover the layers and return to our source of center, where we are all connected. The beauty of nature tends to us in the most magical ways if we are open to it. Through journaling, meditation, pausing to notice the signs and allowing, you can find the answers you have been looking for.
This book can help you discover the person you always knew you were and the life you always knew you could live.