Single Purpose Focus Vs. Multi-Tasking
Focusing on the Task at Hand Increases Productivity
and Improves Time Management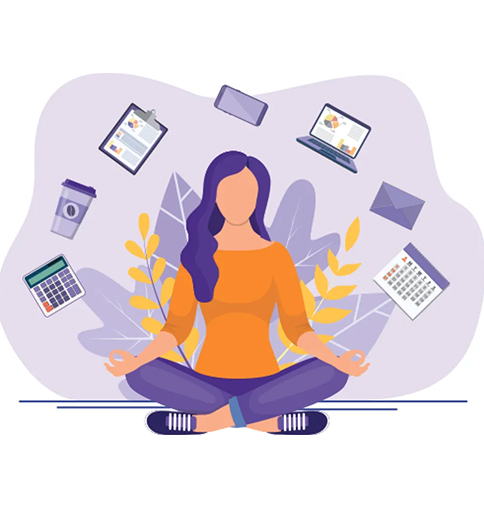 Multitasking
We live in a society that praises the ability to multitask.
When we create focus within multitasking, we work smarter instead of harder.
Corporate Wellness Tools Offered:
Breathing Practices

Focus Techniques

Pausing

Stress Reduction

Grounding

Meditation

Gentle Movement
…help us to focus on the tasks at hand and see them through to completion.

These tools are taught during Corporate Wellness classes to benefit individuals and the group as a whole.