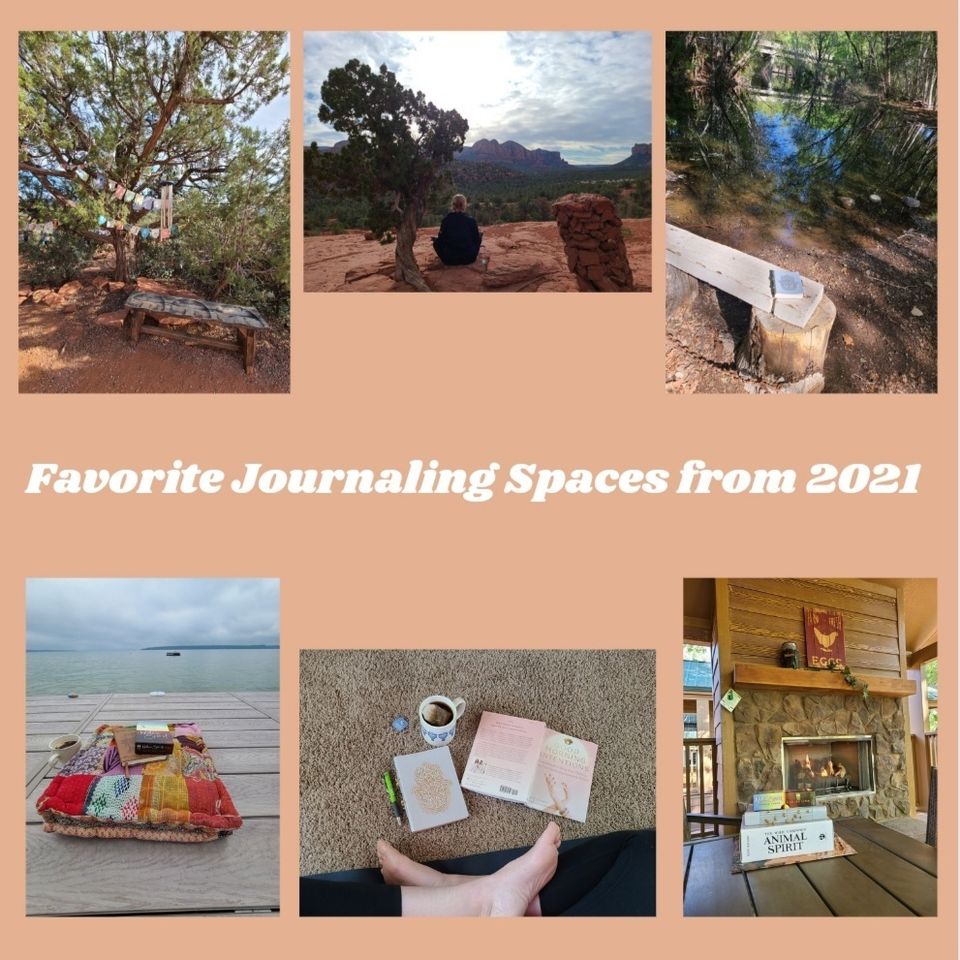 Journal Inspiration
BY Heather Zollman
January 7, 2022
A friend messaged me recently after seeing a post I shared on writing.
He said he wanted to start journaling and asked for advice on where to start and where I found my inspiration.
I thought I would share my thoughts and ideas in case someone else would also like ideas.
I am by no means a dedicated journaler.
I made it a goal a few years ago to journal daily and I'm so glad I did then.
At some point it became a thing I checked off of a list, so I took a break.
I have journals of all sizes around our house and keep a smaller journal in my purse so that I have one available when I feel inspired to write, draw or reflect on something.
I also find the notes app useful for writing things that come to me on my walks.
My biggest inspiration for writing finds me in nature. 
The clouds, sun, moon, trees, water, sounds, wind...when I'm moving my body...ideas come. 
Sometimes I sit in the backyard or in the studio or under a cozy blanket in our home and thoughts flow. 
Sometimes it's great to set a timer and free write for 5, 10, 30 minutes and see what flows through. 
Sometimes a journal prompt is helpful. 
Sometimes a post-it pad in the bathroom is used...ideas flow in the shower many times too:) 
I ALWAYS journal when I travel.  I want to remember the feeling of places and details. 
I will press a wildflower between pages. Simply write what you are grateful for and notice how you feel. 
Sometimes it's a word or a picture...a poem. 
If you want to begin journaling, there are so many possibilities on how to start. 
Begin simply and allow. 
Make it a special thing by taking time to go through journals in the store.  Feel them and see which one sparks something in you. 
Purchase a pen that feels nice. 
Light a candle and set a dedicated space for your writing. 
Music.
Whatever...it's your time!  There are no rules.  It's for you:)
It's a great way to see where you've been and notice where you are.
Some people burn them after a year.
If you want to start...start.  Simply.
Take the brain out of it and feel.
Write from that place:)
Be Inspired & Enjoy the Journey!