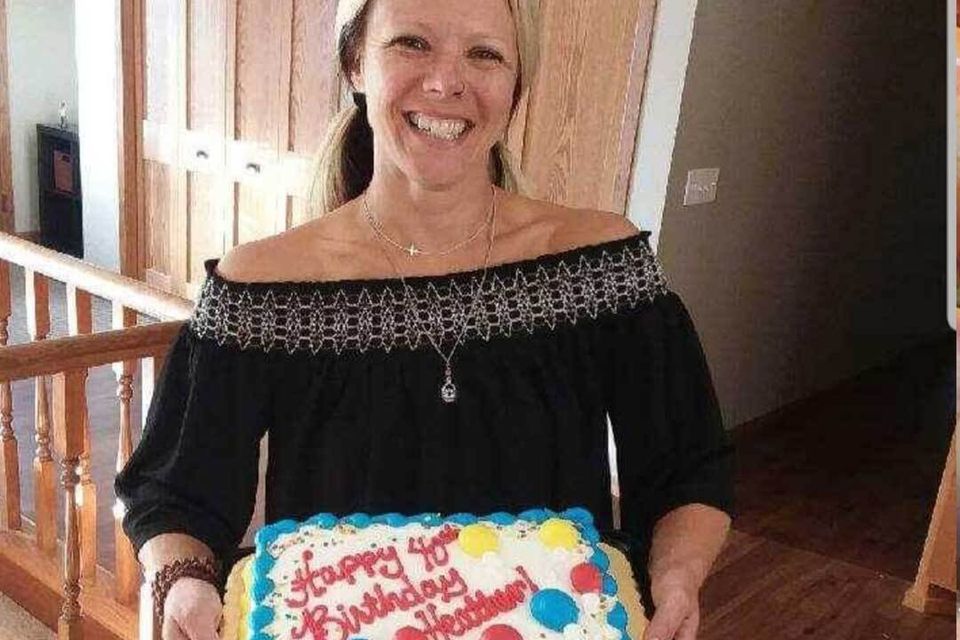 ​Move Your Body Peeps!
BY Heather Zollman 
July 23, 2018
​
Hey friends!  Raise your hand if you ever feel like the tin man from The Wizard of OZ when you climb out of bed in the morning.  Me too!  I heard from so many people when I was approaching the big 4 0 this last year that they felt definite changes in their bodies.  I do have to say…so did I!  I look at birthdays this way…the alternative is not good, so I feel very fortunate to reach another birthday each year!  I'll never forget when I attended a workshop on Ayurveda practices during my 200 hour yoga training with Indu Aurora.  She is a person that takes nice pauses before she speaks, and when she does speak, I feel like there are so many little nuggets of wisdom that come through.  She said, "You look at age so differently here in America.  In India, we look at aging as a privilege.  It is beautiful."  It really made me look at things differently.  I still notice the wrinkles forming on my face, the fact that gravity is definitely lowering things that I would love to keep lifted, the flashes of heat and night sweats are an interesting touch and this tin man creakiness in the morning is quite noticeable some mornings.  But here's the deal friends…there are ways to help us feel awesome even with these beautiful little additions/challenges.  Did we really think that things wouldn't change as we got older?
So what do I do for myself to work through the creaks in the morning?  Well, after my feet hit the floor and I say thank (1st foot down) you (2nd foot down), for the awesome fact that I am here to see another day…I do a few morning things, one being a shower to loosen the muscles, and then I go for a walk (most days).  I was a jogger back in the day (I cannot call it running), but I know for myself that walking is a much better fit.  I have issues with my feet and my back that pop up and are very bothersome when I jog, so I walk.  I LOVE IT!!!  When my kids were little, my favorite thing to do with them was walk outside.  I would pack the stroller with snacks and lunch, books, whatever we needed and just go.  I would walk so much that a friend said to me once…"you look sort of like a bag lady!  You cart is packed with kids and stuff and you walk all over town."  Heather the bag lady:)  I was okay with that.  Now I listen to podcasts, uplifting music and walk…to stay in good physical shape (in addition to yoga and pilates) and to get the creaks out.  Here's what I'm getting at friends…MOVE YOUR BODY!!!  This body is a gift that we have been blessed with, we are to use it and keep it in the best physical form that we can!  In this season of baseball, basketball, volleyball and softball games (summer has become free reign for every sport these days) for my children…there is a lot of sitting!  I have a body that isn't too fond of sitting.  I develop bleacher butt very quickly and have to move!
So, are you feeling your very best?  If your answer is no, or a very loud NO, then find the way that your body loves to move…and do it!  Yoga, aerobics, dancing, zumba, HIIT, walking, swimming, running, biking, interval training…the possibilities are endless! MOVE YOUR BODY!  If you haven't moved it for a while as an exercise…start today!
Here's the reality friends…our bodies are going to change.  It is up to us to pay attention and change what needs changing to go along with it.  Don't give up!  Whatever physical things come up…continue to MOVE!  I know some days harder than others.  Trust me…I know!  I have had back pain and headaches (sometimes debilitating) for years…that's why I make walking, the movement that works best for my specific body, yoga and pilates a priority to get in for myself.  I KNOW that when I do I will feel better.  I have more energy and I am a WAY nicer person when I do, so it's obviously a mood booster! Figure out what your "feel better things" are and DO THEM.  I know I sound bossy, and I'm okay with it;)  I want you to feel your very best and the only way for you to do that, is to figure out what you need to do and do it.  You're the only one that can.  No one can do it for you.  Your trainer, yoga instructor, coach…they can't do it for you.  You have to show up…so show up!
I hope that my excessive use of exclamation points got the point across that I wanted to with this blog.  You can do it!  You can feel better!  Your body will change, do what you need to do to keep feeling good.
Here's to moving your body friend!  Have fun!!!
Blessings,
Yogamama