Preparing for Indoor Earthing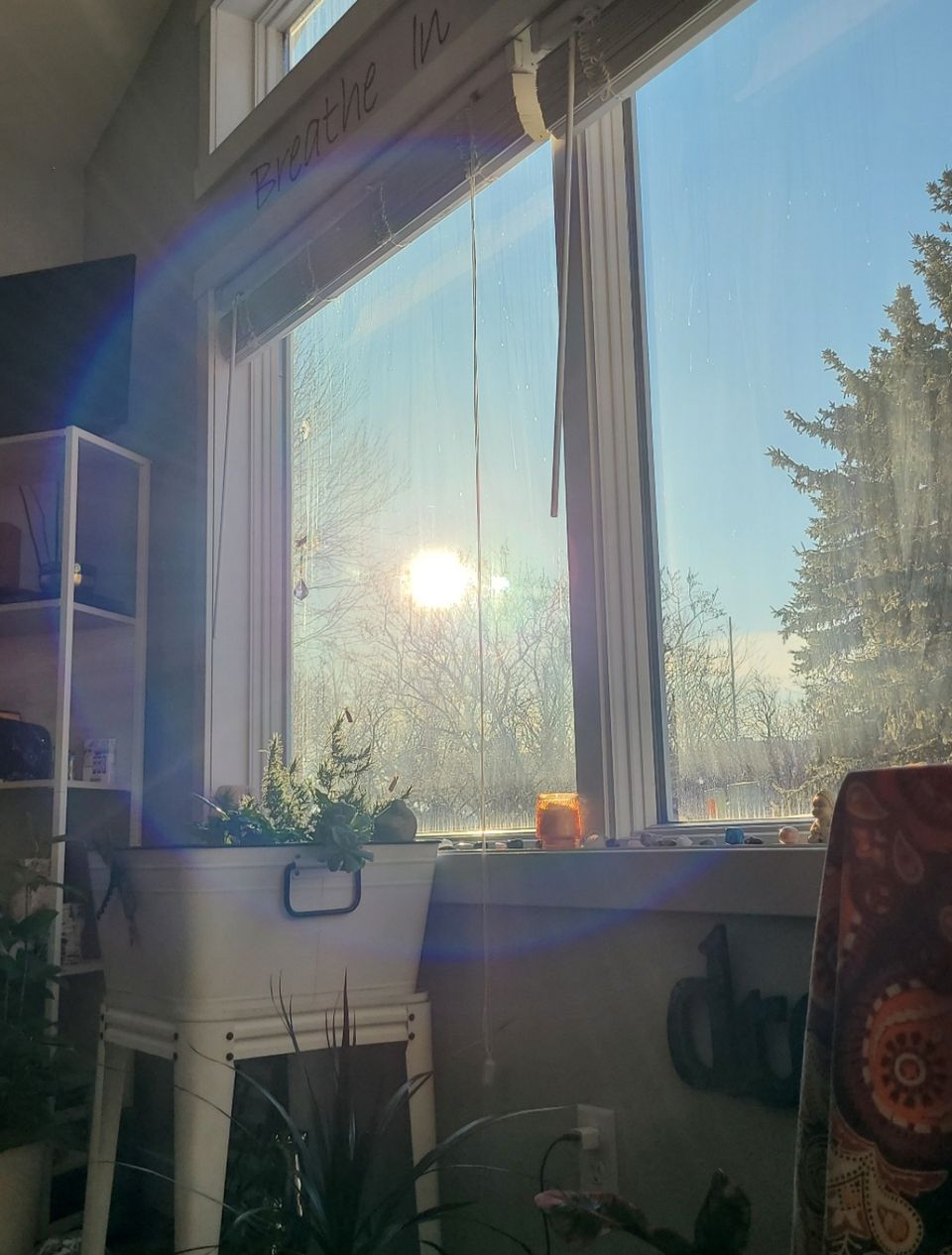 By Heather Zollman
"This feels so amazing!  I want to do this every day!  But Heather, how do we practice Earthing in the winter in Minnesota?"
I recently had a bus load of super fabulous women of all ages stop in our home studio for a meditation session.  Before they returned to their road trip, I thought it would be nice for them to practice some Earthing.  It was one of those perfectly gorgeous Minnesota Fall days that combined sunshine, a gentle breeze, bright blue sky, puffy white clouds, and shifting colors in nature.
A perfect Earthing day!
What is Earthing you may ask? 
Earthing is connecting your bare skin with the Earth.  Seriously!  This practice has been life-changing for me.
My sister-in-law introduced me to this practice when I was desperately looking for answers to unexplained health issues.

This list was long and included:
Hormone Imbalances

Early Menopause

Chronic Pain

Daily Migraines

Arthritis

Fascial Restriction

Sensory Overload

Brain Trauma
Read more about this journey at Yoga MamaZ - Yoga, Wellness (heatherzollman.com)
She gave me the book Earthing, by Clint Ober.  I read it right away and was excited to have a way I could help myself, other than with medications, which were not helping me or giving me any relief.
Earthing (2nd Edition): The Most Important Health Discovery Ever!: Ober, Clinton, Sinatra M.D., Dr Stephen T, Zucker, Martin, Oschman Ph.D., James L, Chevalier, Gaetan: 0001591203740: Amazon.com: Books
I also watched the beautiful documentary Do yourself a huge favor and watch it!
This was all great, AND it was the middle of February in Minnesota.  Layers of snow and ice covered our section of the Earth.
How in the world was I going to practice Earthing when I couldn't get to the Earth?
I've now been practicing Earthing daily for years and am in love with the way it makes my mind and body feel! 
Some of the ways I practice:
Being barefoot as much as possible, in the grass, mud, dirt, concrete, rock and/or sand.  Whatever you can get to!  I love grounding at our sons' baseball games and walking barefoot around the outside of the field while I watch.

Getting hands in the dirt.  Planting flowers and plants, building sand sculptures, weeding, placing my palms to the Earth…touching nature.

Standing barefoot on the ground, while raising my arms to the sky to bathe in sun or moon energy.
Hugging, sitting, standing or lying down with a tree.  Breathing with trees is the best
As I approached the first winter after practicing Earthing for months and knowing how wonderful it was for my health, I wondered how to create it for myself during the winter. 
I even filled a large round container with dirt from the backyard, to use for Earthing in the months when getting to dirt was impossible. 
The day I went to the basement to find our two cats had used it for a litter box, was the end of that dirt for me.  Although, that would have been pretty earthy!
There are Earthing mats you can purchase to stand or lay on, Earthing sheets, Earthing Yoga mats.  This is similar to the one that I stand on while working at the computer

Amazon.com: Grounding Mat, Grounding Sleep Mat Reconnect to Earth Recovery Pain Relief Foot Therapy, Grounding sleep Yoga Mat for Better Working, Sleep Assist and Helps with Anxiety (35.4x23.6 Inch) : Health & Household.  I also had a grounding bedsheet, but the cats chewed through the wire. 
You can definitely practice Earthing when you aren't able to be outside!  Ways I do this include:
Earthing mats

Having plants around the house.  They are great for the air, add beauty, are a mood booster and you can play with the dirt, feel the leaves and talk or sing to them.  They love it!

Place pieces of nature around your house, work space, car, etc.  I like to gather rocks, pinecones, shells, acorns from simple adventures to pick up and be with anytime.

A bin of dirt or sand to put your feet in regularly.
Other ideas to stimulate the senses and invoke healing energy with nature while indoors:
Place visuals of nature around your spaces.

Light candles for the element of fire.

Diffuse scents of nature.  Put a drop on your wrist to smell anytime.

Go to a window and get your face in the sun.  Maybe stand with your arms raised in gratitude for it!

Watch nature.  Place bird feeders in front of windows, laugh at the squirrels, listen to bird songs.

Have a water element inside that creates the sound of water.

Take pictures of nature with your phone to look at anytime.  Let yourself feel as if you are there.

Read books with visuals of nature.
It is possible to create the feel of nature inside, and it feels fantastic! 
We are a part of nature.  Returning to her and connecting with her is natural and healing.  It certainly has been for me! 
So get your hands and feet dirty and start prepping for those days when you can't quite get to the Earth.
You and your health are worth it.